Trout Brook Sewer System and Historic Interests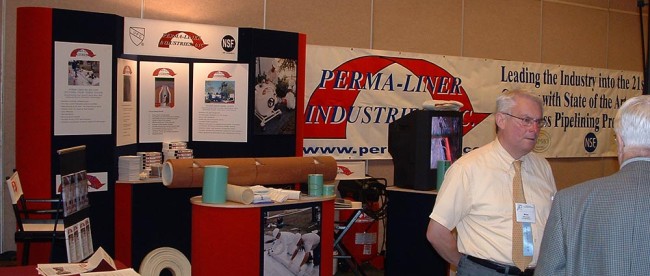 Capitol Region Watershed District (CRWD) owns, operates and maintains the Trout Brook Storm Sewer System, a "trunk conveyor" or interceptor storm sewer that receives runoff from the Cities of Saint Paul, Roseville, Falcon Heights and Maplewood which drains 5,054 acres from those cities and receives water inputs from Como Lake and Lake McCarrons sub watersheds. The total storm water drainage area for Trout Brook is approximately 8,000 acres. Land use in the sub watershed is a mix of residential, industrial and commercial uses with 42% impervious surfaces (i.e., roads, roofs, driveways, alleys and sidewalks). The Trout Brook Storm Sewer consists of 6.5 miles of pipes and tunnels that have diameters of 6 to 13 feet and receives a majority of the runoff from the City of Saint Paul and it does not discharge directly to the Mississippi River; instead it connects to Saint Paul's trunk sewer, which then discharges into the river just downstream of Lambert's Landing.
Interesting fact:
Did you know St. Louis is the largest city along one of the most famous American highway – Route 66? The Missouri History Museum is preparing to open the "Route 66: St. Louis" exhibit. Visitors will be able to explore the local history of the world-famous highway during the Missouri History Museum exhibit on the Mother Road. Learn stories about the motels, custard stands, and tourist traps that could be found along the road as it passed through St. Louis. Visitors will see a number of artifacts ranging from gas pumps to roadside signs and will even get a chance to drive the road themselves.
St. Paul, Looking for a highly recommended plumber?? Perma-Liner Industries refers only the most qualified, certified professionals in your area. Go online or call us for a referral! www.perma-liner.com / 866-336-2568