St. Paul Area Sewer Enhancements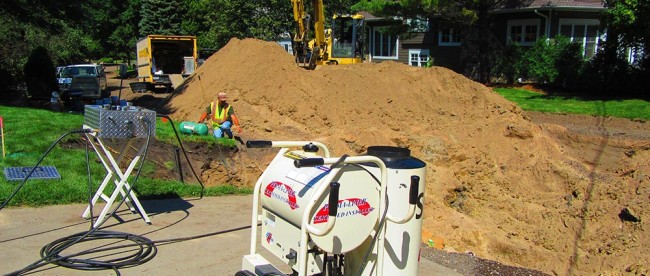 The City of St. Paul has begun several area sewer rehabilitation projects.  One of the areas to be enhanced is Lake Harriet.  Use caution when traveling on 47th and Washburn Avenue as crews will be excavating several small areas.  Also, starting this week, construction will begin at the intersection of 90th St. E. and 18th Ave. S. for new liner installation and replacing the existing manhole. 90th St. East at 18th Ave. South will remain open. Road closed signs will be placed at 89th St. East to notify motorists. The Super America entrance off 18th Ave. South will stay open for business use. This closure is anticipated to be in place for four weeks. This project will improve an approximately 2.5-mile section of a regional sanitary sewer that is located in and serves the city of Bloomington. A 1-mile segment of sewer rehabilitation will occur along 90th St. East between 3rd Ave. South and Highway 77, and a 1.5-mile segment of sewer rehabilitation will occur north of 90th S. East and west of Highway 77, near and south of Wrights Lake Park. The sewer conveys wastewater to MCES's Seneca Wastewater Treatment Plant in Eagan. Work is anticipated to be completed by November 2015.
There will be additional ongoing work to be on the lookout for as you are out and about.   All necessary temporary pipes to divert wastewater while work is being done have been set up. Most temporary pipes are installed above ground. Some are buried to minimize disruption at major intersections and for driveway access. Traffic controls along 90th St. East will remain in place through November 2015. The sanitary sewer pipe continues to be cleaned and then rehabilitated by installing a new liner inside the existing sewer pipe using a cured-in-place pipe (CIPP) process.
St. Paul, looking for a highly recommended plumber?  Perma-Liner Industries has partnered with the best plumbers in your area to provide you with outstanding service.  We provide only the best referrals for licensed and certified professionals.  Call us or go online to see how we can help.  1-866-336-2568 or www.perma-liner.com